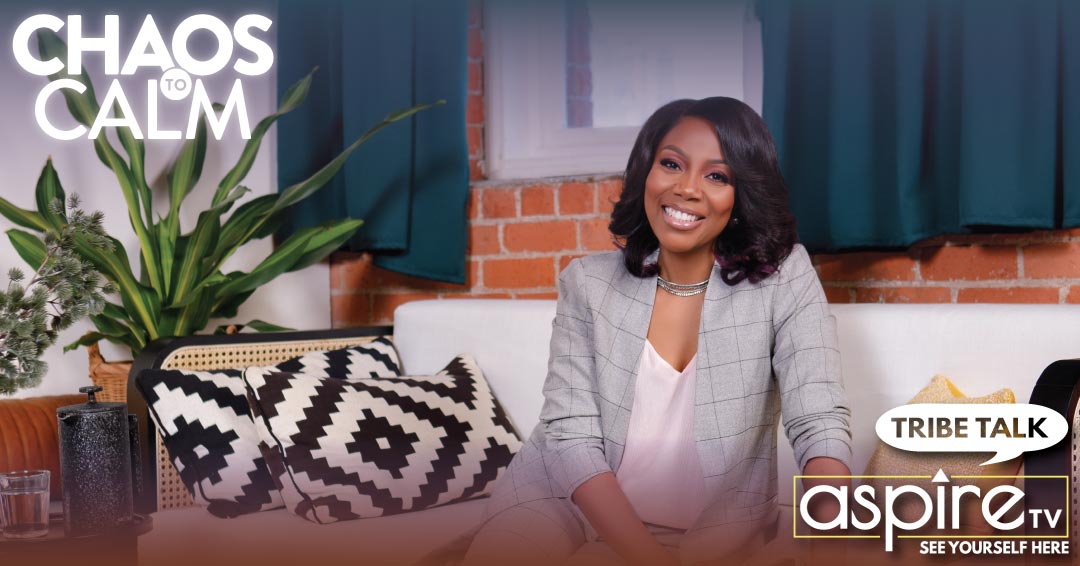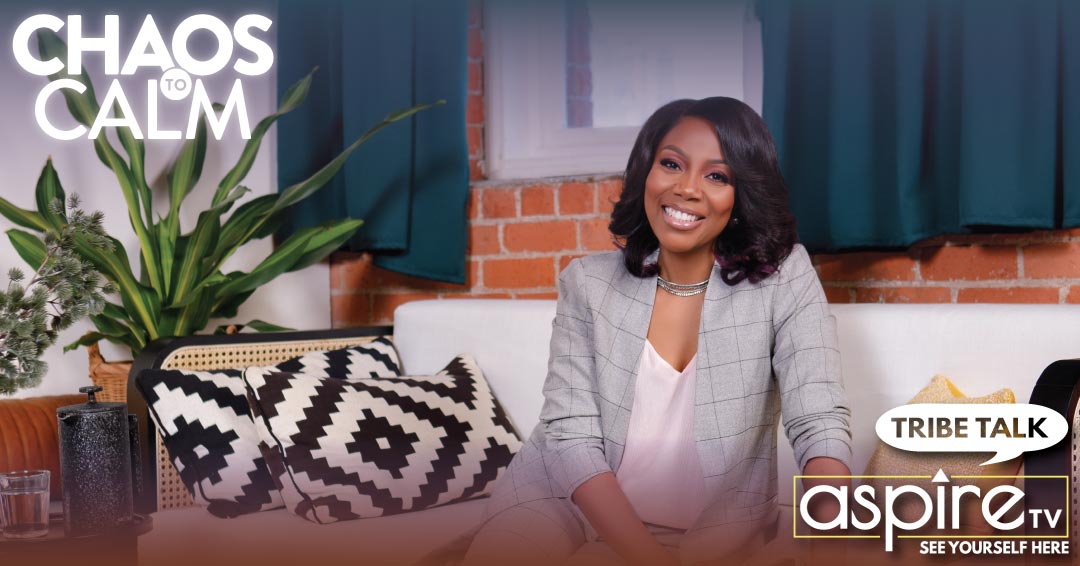 "Chaos to Calm" Host Michaele Tocco Drops 4 Tips To Help Conquer Your Clutter
If you're looking to conquer your clutter, look no further! aspireTV tapped "Chaos to Calm" host Michaele Tocco for the answers you need to keep your house in order as we get into the thick of back-to-school schedules and the fall season.
When it comes to organization, Tocco said it's more than just about your physical space, everything starts with the mindset. During a recent sitdown, the television personality and home organizer extraordinaire walked us through the most practical ways to conquer the clutter.
"My goal is to help you eliminate the mental clutter that comes along with physical clutter, it is my passion to help people transform their lives one organized space at a time," Tocco shared.
Here are four practical ways to conquer your clutter from the Queen of Organization herself.
1. Don't Be Afraid To Get Started
It is never too late or too early in the game to get a jumpstart on tackling the clutter within the space you wish to re-organize. While it may seem like there are multiple places you need to tackle, the biggest takeaway from Tocco's recent session is to pick a spot and get started!
2. Self-Preservation Is Not As Real As You Think
One of Tocco's laws of the land is to focus on your mindset around clutter. She defined the scarcity mindset associated with holding on to things just in case they'll be good in the future.
"Scarcity mindset is the belief that there is a limited amount of resources or opportunities available, leading to fear and anxiety and it can result in a focus on self-preservation," said Tocco. "The way that manifests itself with clutter is that you're holding on to things that you don't use, in case you ever need them again, keeping things because of their possible future use. Even though you never use them and then hold on to items out of fear that you'll regret getting rid of them."
3. Embrace Your Lifestyle By Letting Go Of The Old You
As humans, there's an innate nature to hold on to things that we should've long let go of, especially when it comes to things within our own homes.
"Embrace your lifestyle," Tocco stresses. "Embrace the new you."
When it comes to clothing, she explained that this is generally one of the number one contributors to household clutter, and oftentimes it is the hardest thing for folks to let go, but Tocco says it is imperative when it comes to combatting the things within your home taking up unnecessary space. In fact, she says you should be reorganizing your closet every three to six months.
4. If Applicable, Meet With An Expert
People like Tocco are available for those who find it extremely hard to say goodbye to unnecessary stuff in their homes. Rather than racking your own brain around where to start, she recommends outsourcing as an option.
If you have someone to guide you, getting rid of the clutter can be a lot less stressful and more impactful! To get more home organization tips from Michaele Tocco, tune in to "Chaos to Calm" airing on Wednesdays at 8PM ET, only on aspireTV.