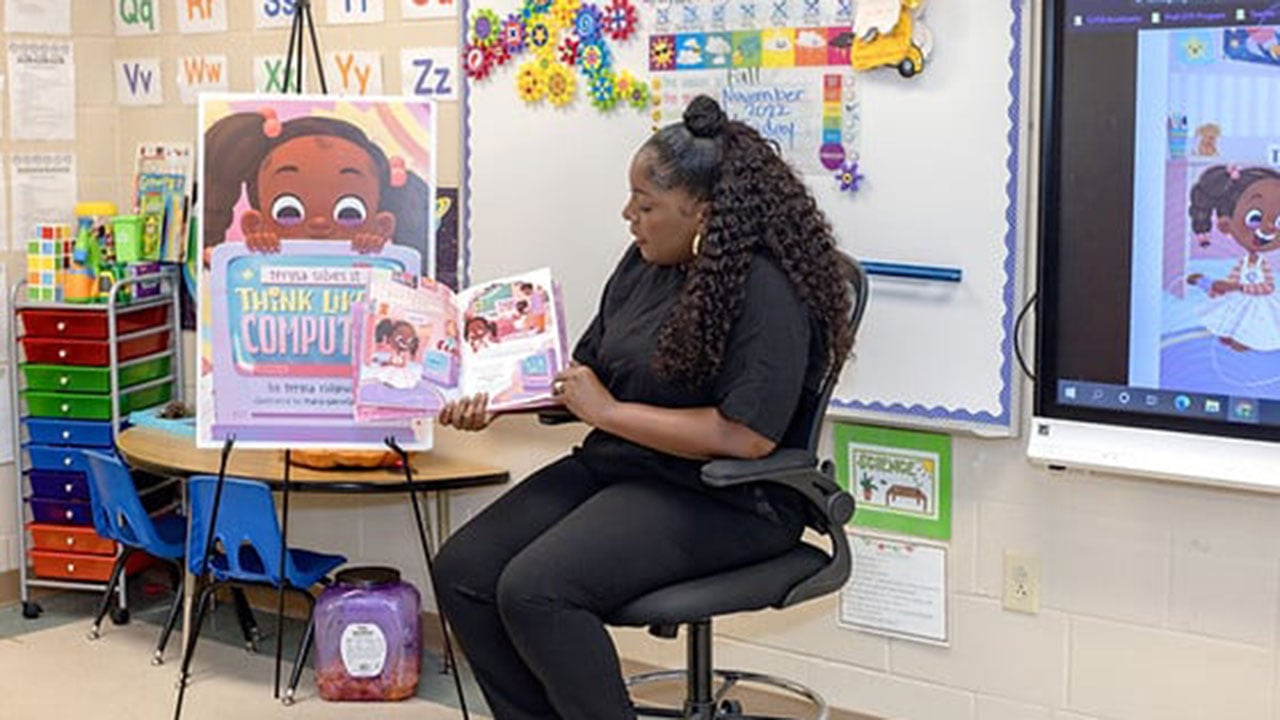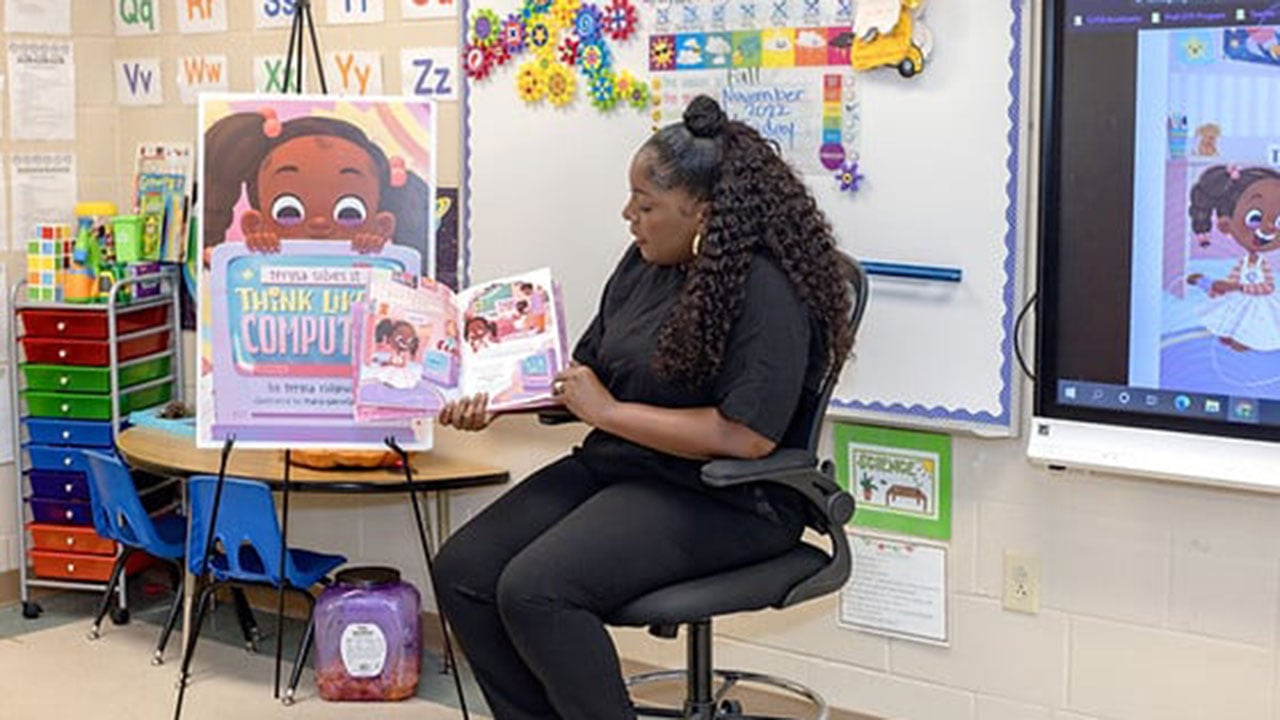 Terysa Ridgeway Is On A Mission To Increase Representation In STEM One Children's Book At A Time
This story is for all the inquisitive little Black and brown girls and their motivation to stay curious!
Terysa Ridgeway has an extensive background in software engineering that spans various roles over the last two decades. For 20 years she's worked within the corporate world, while at the same time chasing her wildest entrepreneurial dreams.
Today, she currently leads global M&A integrations as an engineering program manager at Google, but when she isn't helping the world solve its problems, she's helping little ones discover their love for the skill through her own series of children's books.
"Writing this children's book series about Computer Science has been such a rewarding experience and has provided a phenomenal opportunity to educate and inspire young minds," Ridgeway told aspireTV. "The Terysa Solves It book series was heavily influenced by my lived experiences as an inquisitive child being introduced to a computer for the first time as well as the supportiveness of my family nurturing my problem-solving skill set."
As the product of a small, rural town in Sunset, Louisiana, Ridgeway attributes her upbringing to her introduction to the STEM field.
"I grew up in Sunset, Louisiana, a small rural town as the youngest child of two educators. My mother would bring home an Apple computer for the summer from the school where she taught. I was completely fascinated by it, which gave way to the beginning of my love for computers," she recalled. "I initially went off to college to major in Math, with hopes of returning to my hometown as a Math teacher at our local school but took a Computer Science course as part of my major's curriculum in college and knew that this is where I belonged. I switched my major to Computer Science and secured a software engineering summer internship and the rest is history."
Now, she hopes this book series sparks something inside those reading to tap into their own love for problem-solving. Furthermore, she wants to show representation within a field that doesn't always include people who look like her.
"Diverse representation in STEM isn't just important for our girls to see themselves in those fields, it's also necessary to ensure that the unique perspectives and experiences are included in the innovation and progress that these fields can offer," said Ridgeway. "Not having this growing up, I find that this work all the more important because it promotes inclusivity, and equity, and addresses biases. It was very important for me to showcase a diverse range of characters in the Terysa Solves It book series, to serve as encouragement for all children to believe that they can pursue STEM careers and further inspire a new generation of innovators."
What's more, Ridgeway hopes that the Terysa Solves It book series is just a mere stepping stone to the evolution of Black women in stem over the next few years.
To me, representation matters, and the ongoing need for black girls in STEM to see diverse representation cannot be overstated," concluded Ridgeway. "By seeing women who look like them thriving in these fields, they can envision themselves in those roles, and we can empower the next generation of brilliant scientists, engineers, and innovators."