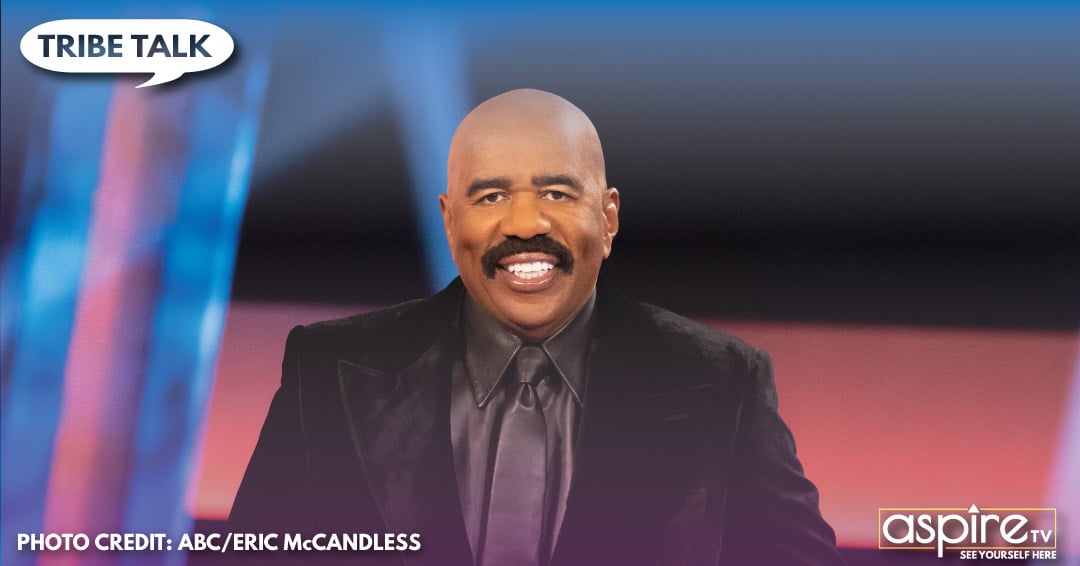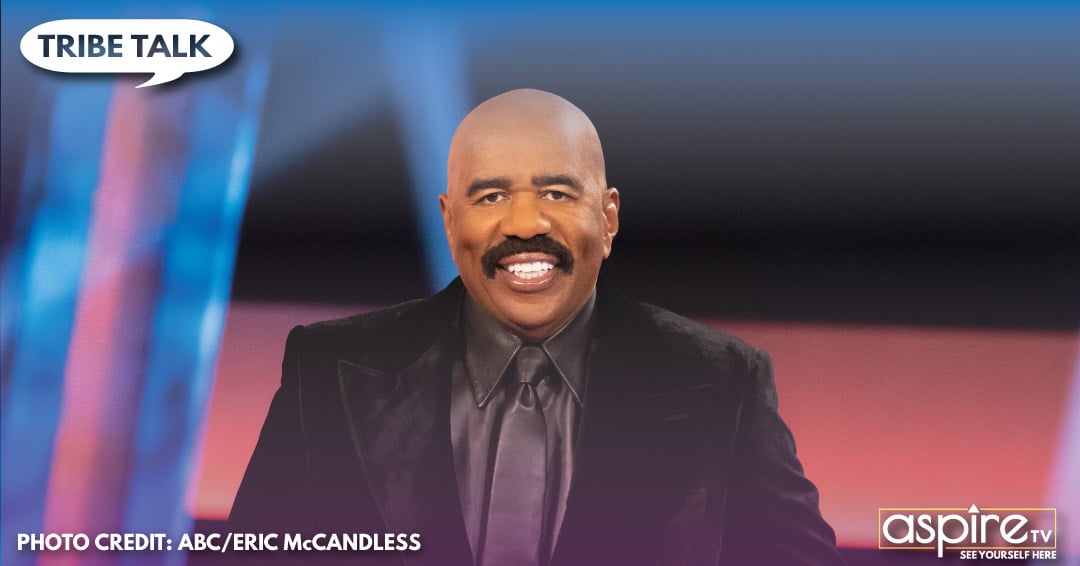 Why We Love Steve Harvey: Top Family Feud Moments
The Steve Harvey Show is airing on aspireTV and we couldn't be more excited! One thing we love about Steve Harvey is his infectious energy and his trademark humor. Not to mention, he is an amazing television host and Family Feud is an iconic show. One of the best things about Family Feud is Steve's reactions to some of the answers. We've compiled five mind-boggling Family Feud clips that left Steve utterly stunned.
Give me a boy's name that starts with H
H-O-S-E. This is the new way to spell Jose.

Name something that follows the word pork.
The best part about this clip is the confidence that Will displayed after he answered. This is the confidence that we all need.
Name something that is hard to do with your eyes open.
Steve never fails to give hilarious facial expressions. He will never say that an answer is bad, but his face will tell you everything you need to know.
Some politicians belong in the white house. Others belong in the what house?
Steve thoroughly enjoyed this answer. His legendary humor makes this clip all the more enjoyable. At least Q was a good sport.

Name something that a person with long legs might not fit into…
This is what we call an uno reverse. Steve is visibly shocked because this answer was displayed on the board. Shekira really showed him.