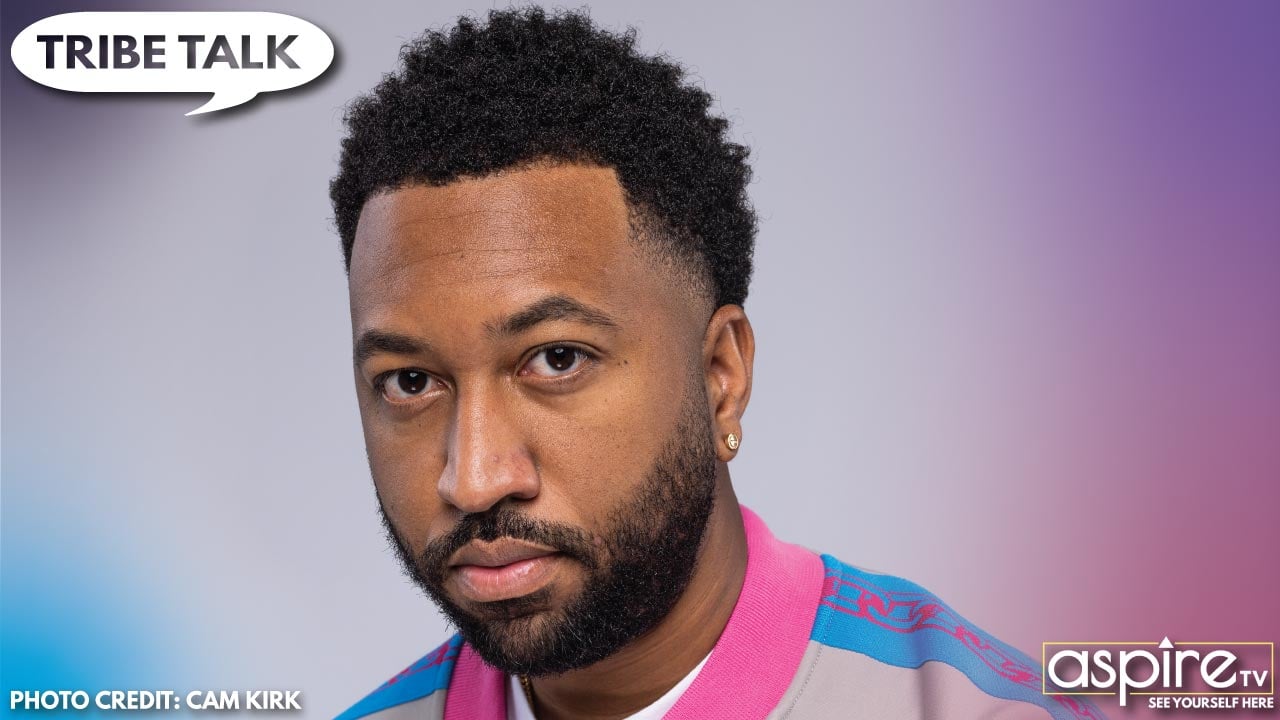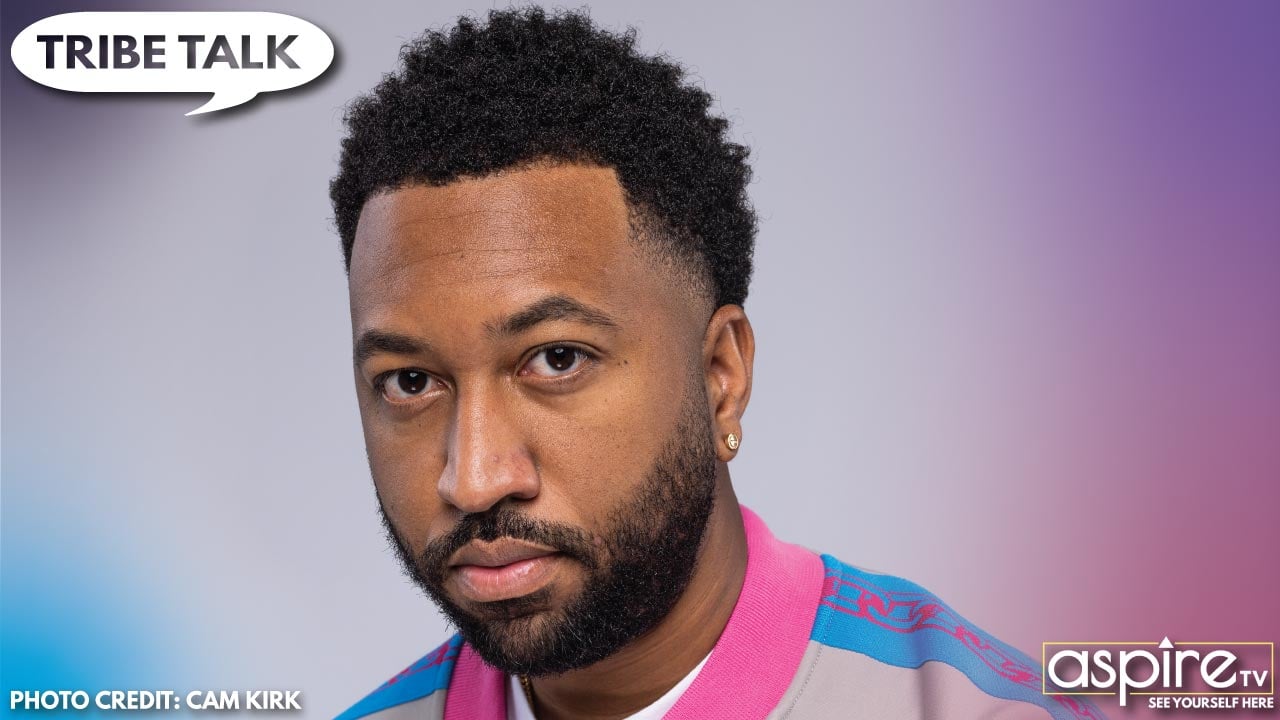 Still Hip-Hop: The Art and Inspiration of Photographer Cam Kirk
Cam Kirk's creativity has no limit and the name he has built for himself as an Atlanta photographer through his Cam Kirk Studios is proof of it.
Far before he made his way to Atlanta, photography has always been a part of Kirk's life. Despite the fact that his father has been capturing the essence of people through photos since he was a child, the PG County, Maryland native didn't lean into his gift until later on in his life, but it's really one of those talents that has always lived within him.
"I never thought of photography as my main thing," he told aspireTV during an interview at Cam Kirk Studios, the empire he's designed for fellow creatives in Atlanta. 
He continued: "You know, even when I bought my first camera, it honestly wasn't to be a photographer. I tell people all the time, my passion is really driven and lives in marketing. Business marketing is what I love. I love the idea of marketing, sitting around coming up with concepts, and producing them… but photography is my medium."
What's more, photography is how Kirk connects with people from all walks of life.
Where It All Started
It's what led him to work with some of the hottest names in hip-hop, with some of his first clients being artists like Young Jeezy, Gucci Mane, and the man who really helped him step into being the Cam Kirk that the culture loves today, Young Scooter.
View this post on Instagram

Working alongside Gucci Mane is when Kirk realized the level of trust people have when he's working to capture some of the biggest moments in their lives and career.
"When I was around him, he just embraced me," Kirk recalled. "From the first day that I met him, he didn't call me 'cameraman' or 'aye yo,' he was like, 'Cam, can you do this?' And that just really shook me to the core because I had been around other artists and had never seen a level of respect from an artist to a cameraman. 
Kirk continued: "And, the access he gave me.  There's a moment in the video content that I have and some photos where I'm in the recording booth with Gucci during that time. I don't think there's anybody that had that content, not at that time. Like he trusted me so much that I was in there as he recorded the song, not just in the studio, but I was in the booth with him."
Hip-Hop As The Blueprint
With the 50th anniversary of hip-hop underway, Kirk also spoke about how the genre has served as a North Star for his own creative endeavors.
"My whole energy and spirit is hip-hop, you know since I was a kid, it was hip-hop, so it is who I am," he recalled. "My style of photography is like hip-hop because of just how authentic it is, how broad it is. My most iconic photos, they're usually no costumes, it's no extra props. Some of my favorite photos are literally in the neighborhood, just as authentic as it gets. You can't replicate it, you can't duplicate it, it's there."
"I also like to consider myself as like a freestyle artist, which a lot of it you can really compare very closely to the way that music is made to this day. It's very free-flowing and organic. If you've done a shoot with me, you probably can't ask me for a mood board, I probably don't have one. I don't show up to set with a shot list. I kind of just flow with it. I get in, I collaborate with the artists, I feel their spirit, their energy and I'm able to just freestyle like Jay-Z in the booth and then, boom."
Paying It Forward
It was moments like these that served as a reminder that his work as a photographer was destined. Now, he uses his Cam Kirk Studios in Atlanta to propel other creatives into their life's purpose.
"I believe with success comes great responsibility," said Kirk. "That comes with the weight of it and I wouldn't be anywhere without someone, at some point, pulling me up or giving me an opportunity. We mentioned some of the artists I've been able to work with. If they didn't see young me and think, 'I'm gonna give this kid a try,' I would have never got here. I didn't grow up with a lot of mentors, in terms of what I do specifically, especially because at the time I got into photography was in 2012 and the start of Instagram and social media so the whole landscape and the way people appreciate photography was completely different."
View this post on Instagram
Since the very beginning, Kirk has offered aspiring photographers free studio time to learn and perfect their craft. Although the business has grown tremendously since then, it is still an initiative that is available during certain times of the year to this day.
Using The Collective Gallery To Inspire The Next Generation Of Photographers
Beyond just that, Kirk also launched the Collective Gallery, the first label for photographers.
"I was like, 'Wow, I should start a label,'" he explained. "Much like Atlantic Records or Def Jam develops music artists and helps them go from someone that knows nothing about the music industry, to potentially a music industry expert is the same pathway we have for photographers. I can identify your skill set, I invest in that skill set and help you navigate the industry to take it to the next level."
View this post on Instagram
As he looks ahead to the future, Kirk revealed that taking his talents across the world is a priority.
Taking Cam Kirk Studios Across The Globe
"Global expansion is next," Kirk exclaimed. "We're in the process. We've been in the process. If you've been watching our moves over the last couple of years, you can tell we're gearing up to serve a larger community than local Atlanta. That's through our content. It's eventually going to be through physical spaces, a physical presence at different places. So, global expansion is on our radar for Cam Kirk Studios. We're bringing this experience to cities all over the world."
Until then, Cam Kirk Studios still welcomes creatives from all walks of life to visit their spaces for an opportunity to learn, grow, and flourish right in the heart of Atlanta.