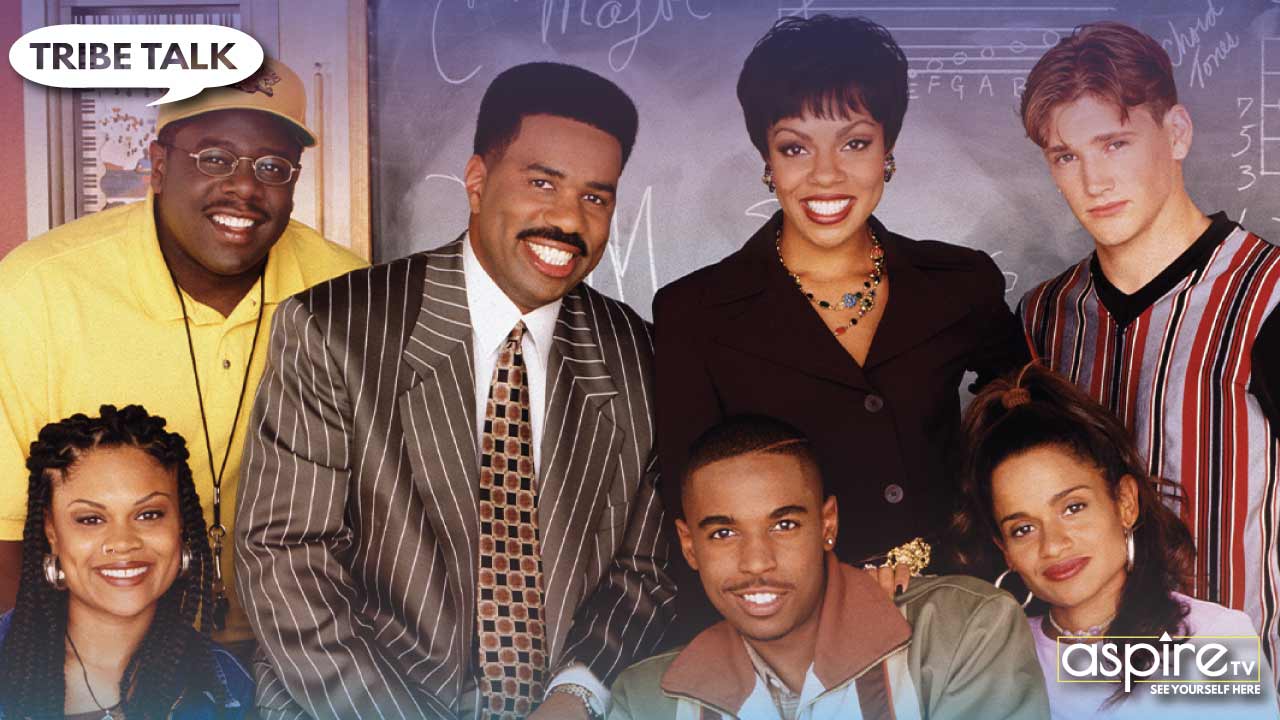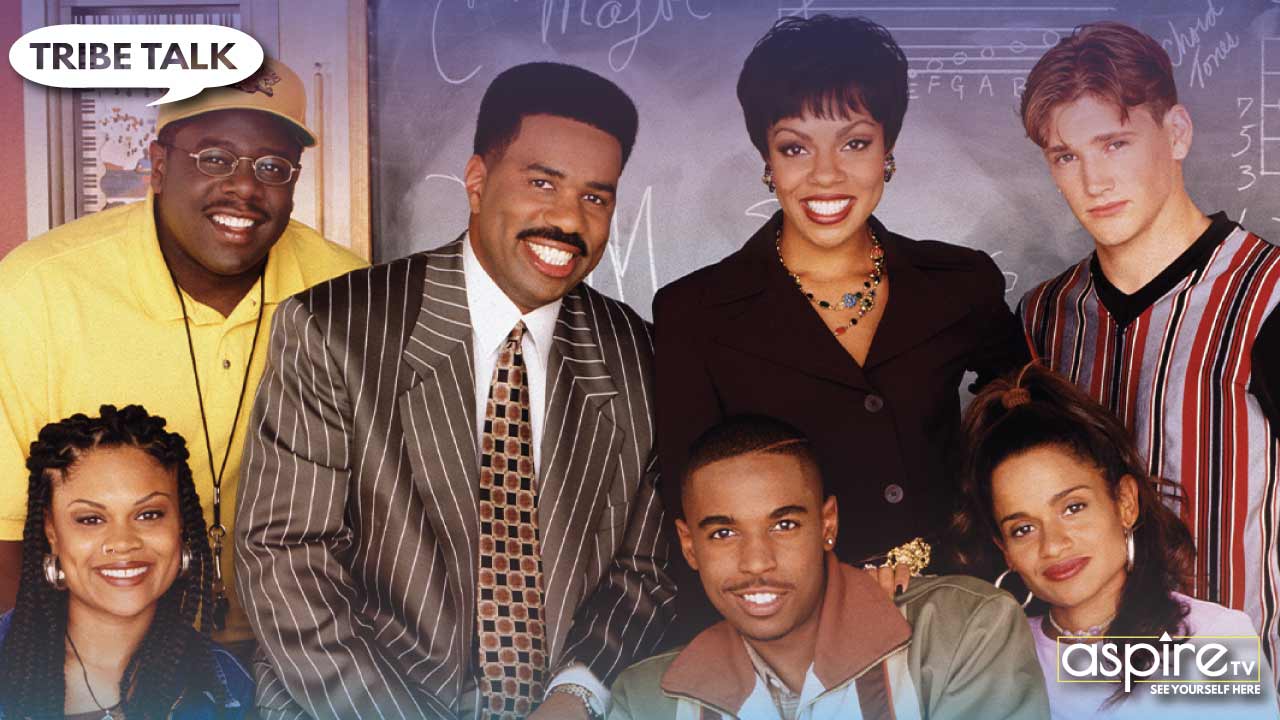 'The Steve Harvey Show' — Where Are They Now?
Today Steve Harvey is known as one of television's most renowned hosts having led shows like "Family Feud" and events like NBC's "Miss Universe," but long before that, the comedian was the star of his own sitcom, "The Steve Harvey Show," which ran on The WB Network for six consecutive years and is the recipient of numerous NAACP Image Awards, per a report from Get TV.
The series follows the life of failed R&B singer Steve Hightower, portrayed by Harvey, who takes on a teaching job thanks to his best friend Cedric, played by Harvey's close friend and fellow "The Original Kings of Comedy" star Cedric the Entertainer. 
"The Steve Harvey Show" Was Destined To Be Successful
Created by "Golden Girls" writer and directed by a "Sanford and Son" director, the series was already guaranteed to be a hit and featured some of Black television royalty as its guest stars. From Kenan Thompson to Isabel Sanford as well as some of the hottest names in entertainment like Snoop Dogg, Brian McKnight, and more, during its run "The Steve Harvey" was a force to be reckoned with.
Now that the iconic series is making its way to aspireTV, let's take a trip down memory lane to see where some of the show's lead characters are today.
Steve Harvey
Despite the aforementioned "Miss Universe" mishap, Harvey went on to secure ownership of the brand. Beyond just that, he has placed his stake as a businessman with investments and stocks in various ventures that attribute to his net worth, which Celebrity Net Worth reports sits at an estimated $200 million. 
Most of that amount comes from his work as a television host. Today, he currently contributes to shows like "Family Feud," his long-running radio series,  "The Steve Harvey Morning Show," and a new court comedy, "Judge Steve Harvey."
Wendy Raquel Robinson
After her time as Hightower's former classmate turned rival and love interest, Regina Grier, on "The Steve Harvey Show," Robinson continued to find success as a lead actress in the television space. 
She went on to fulfill the legendary role as Tasha Mack on the hit series "The Game," and was even a part of the show's reboot on Paramount Plus in 2021. 
Cedric the Entertainer
Outside of being Hightower's best friend on the sitcom and art-imitating life as Harvey's close friend in real life, Cedric the Entertainer has also been the leading man in his own life. 
He's gone on to fulfill roles in various films like Ice Cube's "The Barbershop" franchise and also had his own sitcom, "The Neighborhood," which continues to air on CBS today. When he isn't helming box office hits or gracing the television screens, the iconic comedian is doing what he does best as a stand-up comedy act.
Netfa Perry
During season one of "The Steve Harvey" show, Perry played Sara, the bickering rival to Tracy Vilar's character, Sophia Ortiz. Ultimately, she starred in 21 episodes and following the series continued to work in shows like "NYPD Blue" and "CSI: Crime Scene Investigation."
Additionally, she had a recurring role in "Eve" and continues to work within the television and film industry.
Terri J. Vaughn
Vaughn brought her wits to the iconic series as Lovita Alizay Jenkins, Cedric's love interest who ultimately became his wife in the show. Beyond "The Steve Harvey Show" Vaughn continued to star in television shows like "All of Us" and "Meet the Browns."
What's more, Vaughn also serves as a producer and has produced more than 16 projects under her independent production company, Nina Holiday Entertainment.
Merlin Santana
Known for his role as Romeo Santana on "The Steve Harvey Show," Santana was a natural-born star with an on-air charisma like no other. Beyond just that, Santana was also a talented emcee.
Sadly, his life was tragically cut short in November 2002 when he was shot and killed in the Crenshaw district of Los Angeles at the age of 26.