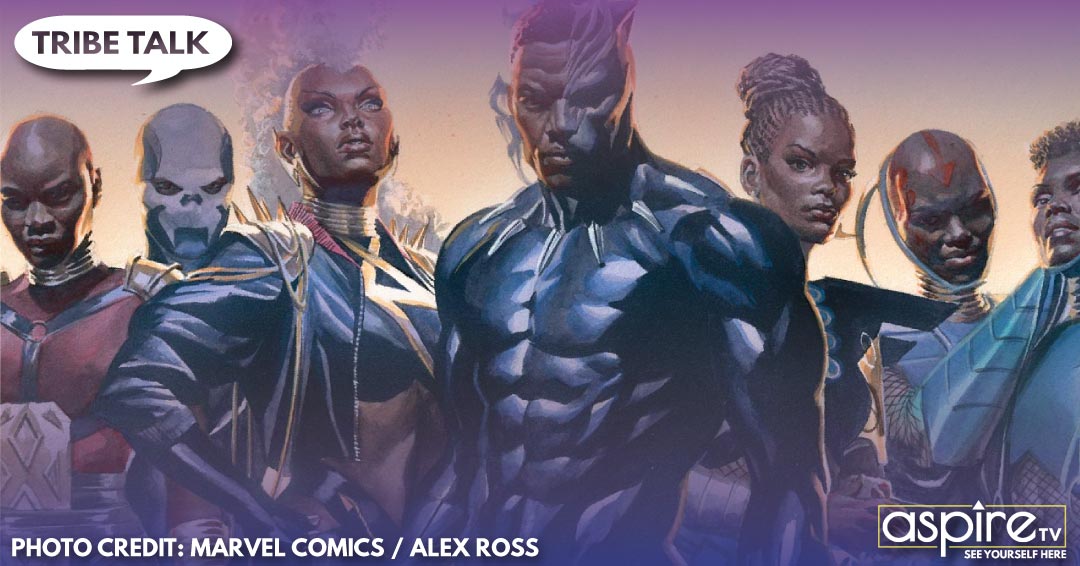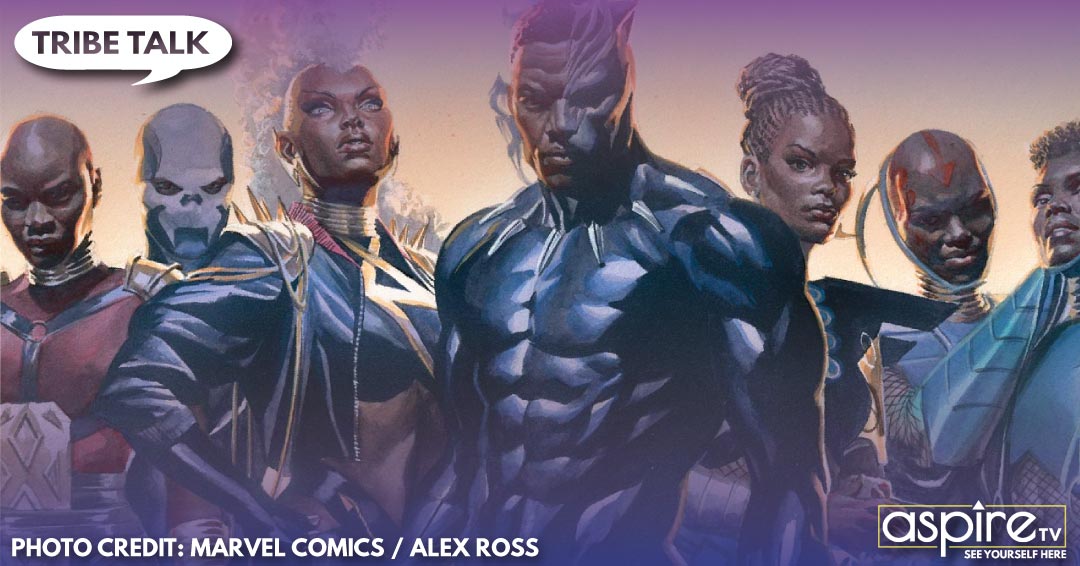 Black Heroes for Your Child to Cosplay As
Halloween is around the corner and your family at aspireTV has got you covered with 9 Black superheroes for your child, or even yourself to cosplay as for spooky season! We assembled a roster of powerful persons with roots dating back to the 70s that are sure to make you stand out. Have fun while taking on the identity of characters created to represent you!
Spider-Man (Miles Morales)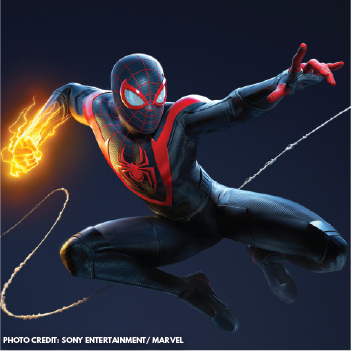 Debuted in 2011, Miles Morales has taken pop culture by storm and provides a fresh and culturally accurate take on a Spider-Man of color. This isn't an alternate version of the traditional web-headed hero, but an original character that exists alongside Peter Parker in the same universe. Miles possesses all the powers of Peter Parker and additional ones he doesn't. Miles can not only turn himself invisible but can also generate bio electricity that is guaranteed to give your cosplay a shocking punch. Donning the suit of this Afro-Latino hero for Halloween would be just in time with the release of the highly anticipated PS5 gaming exclusive, Spider-Man 2.
Monica Rambeau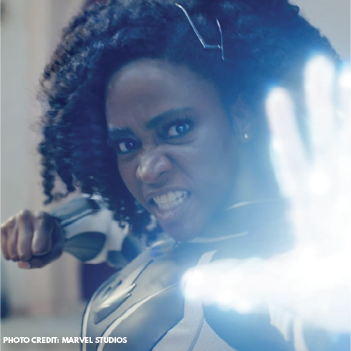 Also known as Spectrum or Photon, Monica Rambeau owns similar powers as her colleague Captain Marvel and has even adopted the title. Her silver screen debut with Marvel Studios: The Marvels is set for later this year after appearing in the hit series, WandaVision. She is able to transform herself into any form of energy and can use that energy as an offensive or defensive advantage. Between the comics and her new film, you and your child have plenty of looks to inspire your super suit!
Green Lantern (John Stewart)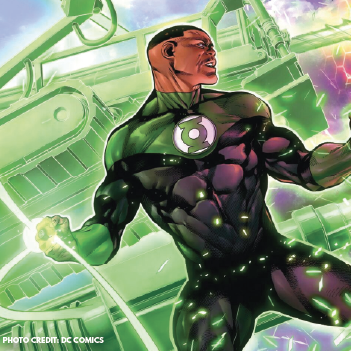 If you grew up watching the Justice League and Justice League Unlimited animated series, then this one is for you. John Stewart became a fan favorite for the masses as Green Lantern during his run on the aforementioned series. He provided a different demeanor and cool factor as compared to his partner, Hal Jordan. Green Lantern wields the Green Lantern core and ring that is charged by the wearer's will power, turning energy into "hard light". If you or your child are creative then this is the perfect hero to cosplay as, since the objects Lanterns create are based off of their imagination!
Iron Heart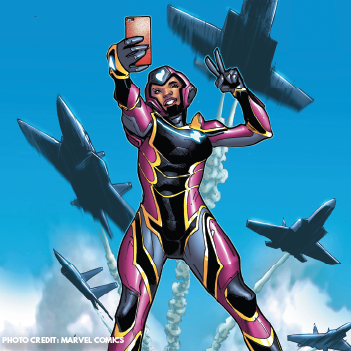 Riri Williams appeared on screen during Black Panther: Wakanda Forever as a young adult genius who created her own armor titled, Iron Heart. She made her comic appearance back in 2016 and is representing for young Black girls with an interest in engineering. Like her mentor, Tony Stark, Riri possesses an incredible intellect as well as different armors for you to choose from. Take to the skies as the Armored Avenger with a plethora of color schemes to influence your final look!
Sam Wilson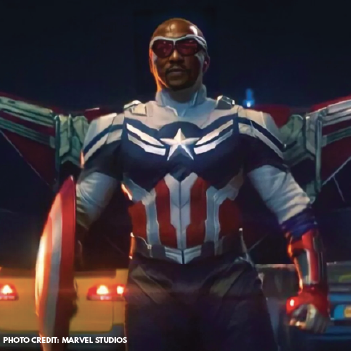 Sam provides at least 2 heroes to cosplay! As the Falcon, Sam served as the partner to Captain America, specializing in aerial support. In recent years Sam has also taken on the mantle of Captain America in the comics and currently holds that title in the Marvel Cinematic Universe, with filming wrapped on the next installment in the saga of the Captain America franchise of films. He adds an eye catching appeal to his suit by incorporating wings that have a span of up to 9 times his height. You and your child can feel as fly as a bird with the option of adopting his classic red and white suit or his new red, white, and blue threads!
Bumblebee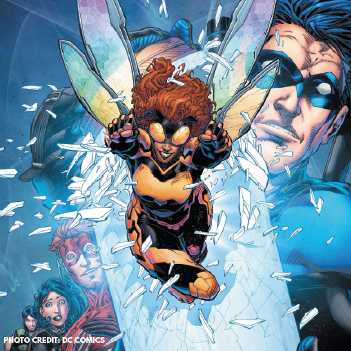 Karen Beecher is one of DC's first Black women characters and is commonly associated with the Teen Titans and Doom Patrol. Karen has the ability to fly, fire sonic blasts, and shrink down to the size of a bumblebee. With 50 Years of publication appearances, there are several looks to choose from!
Cyborg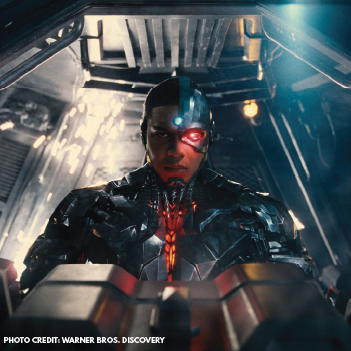 Victor Stone, a.k.a. Cyborg, was created in 1980 at DC and has spent the last 43 years making appearances across all forms of media and entertainment. From comics to video games, live action series and major motion pictures; this character has dominated the landscape providing an almost entirely robotic hero that somehow highlights the humanity in us all. His power-set allows him to interface with any piece of technology, adapt his body for any situation at will, and teleport – the list goes on and on! Cosplaying as Cyborg allows you to push your imagination to the fullest by adapting his many looks over the decades.
Storm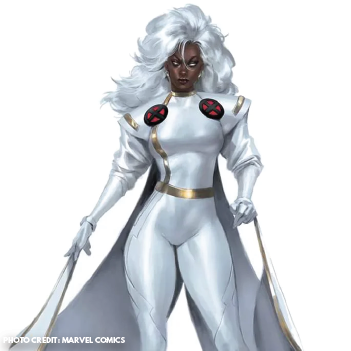 Storm is the first major Black woman character depicted in all of comics. She made her debut in 1975 at Marvel Comics as a member of the iconic team, the X-Men. She is of African descent and her abilities allows her to control the weather. Her go-to powers include lightning attacks and flight but she can control any aspect of the ecology around her, summoning thunderstorms, tsunamis, tornadoes, and more at will. She is regarded as an omega-level mutant in the X-Men lore as her powers make her one of the most dangerous people in the universe. She is also one of the most fashionable characters in pop culture history with some of the best costumes that you and your child can adapt!
Black Panther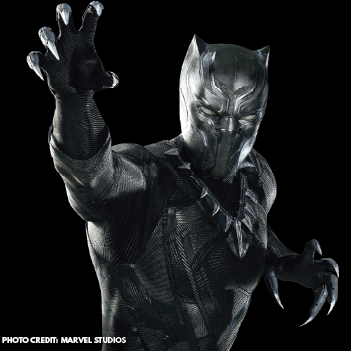 King T'Challa is ruler of Wakanda, Africa. He utilizes a vibranium interwoven super suit which makes him virtually indestructible. With enhanced strength, senses, speed, stamina and retractable metal panther claws that can cut through almost anything, Black Panther stands as one of the most powerful, intelligent, and respected Black superheroes of all time. With his energy absorption capabilities, he can redirect an attack by soaking up the kinetic energy from a hit and firing it back at the opposition. His intellect puts him on par with some of the smartest characters in Marvel Comics history such as Iron Man, Mr. Fantastic, and  Professor X. With countless appearances in stories, games, animation and his own block busters, the rich history of this character provides not only different looks but different people to cosplay as; with his sister, Shuri also accepting the mantle of Wakanda's Protector.
Turn your spooky season into a super one with any of these characters.