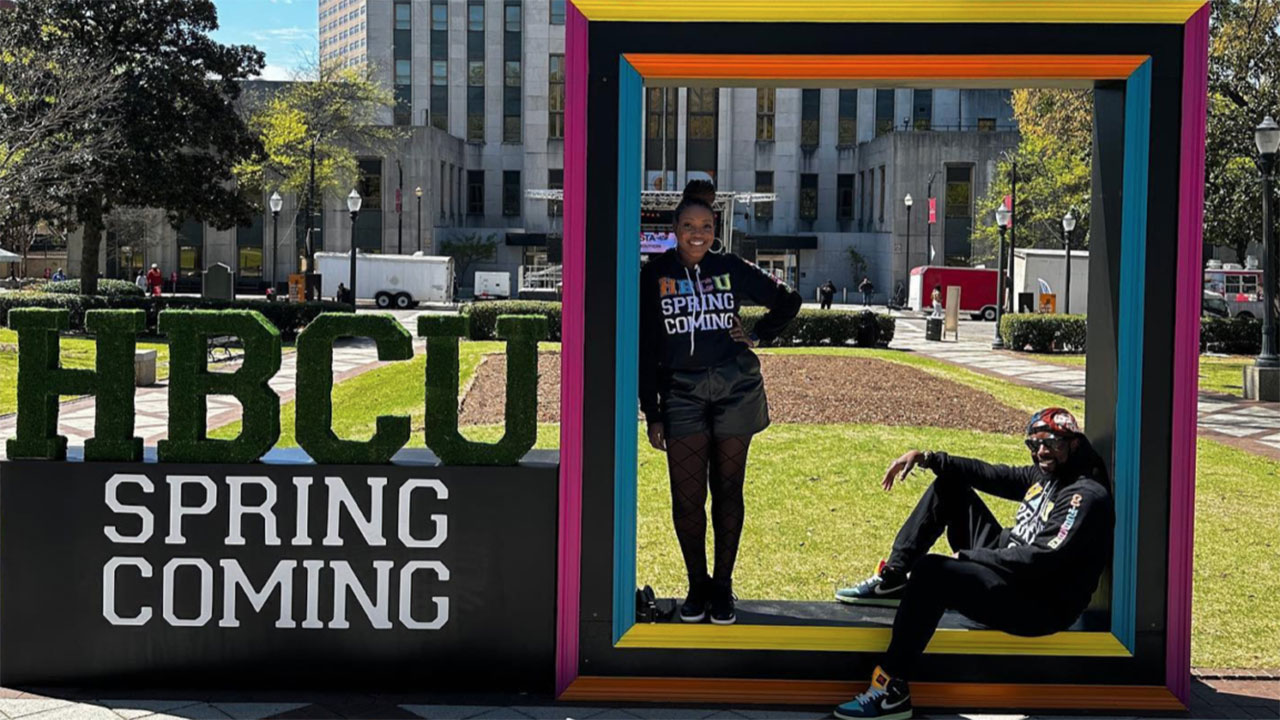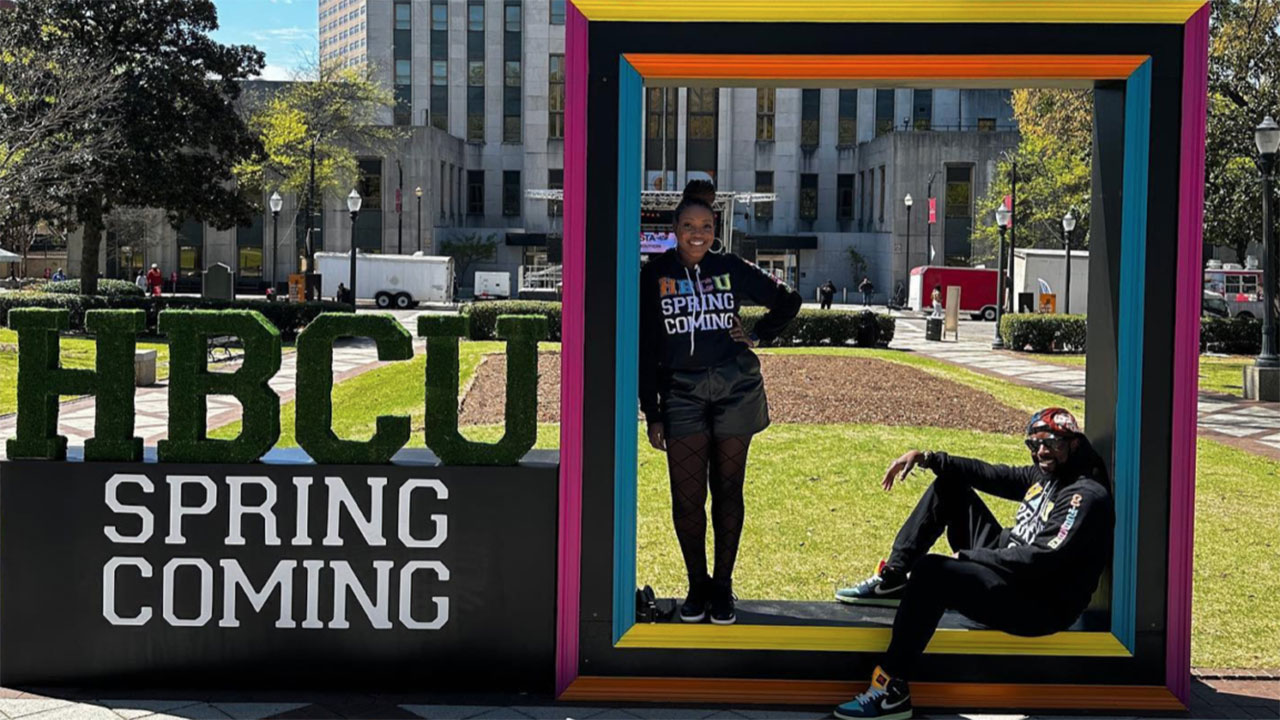 SpringComing Founders Explain Their Desire To Celebrate HBCUs Beyond Just The Fall Homecoming Experience
Two Historically Black College and University (HBCU) graduates are ensuring that the culture is celebrated year-round and not just during homecoming season.
After creating and launching an event in New York City for HBCU graduates to come together proved to be a huge success, George A. Peters II and Lauren Grove decided to take their love for the institutions that helped to shape them to the next level by launching HBCU SpringComing —  an annual festival that both encourages community and honors the spirit of the southern Black collegiate homecoming beloved by individuals all over.
"The evidence is right there in our ability to work together having not attended the same HBCU," Peters told AspireTV. "Lauren and I are fond of letting everyone who will listen know that we are cousins by choice and business partners by choice and a lot of that had to do with the fact there was a synergy between the experiences that we recognized we had once we were living in New York City post-graduation. We got to the place where so many of the events that we were attending or hosting or producing were either being attended or hosted or produced by other graduates of HBCUs and we immediately recognized the kind of social impact it was having,"
He continued: "There's a great deal of pride in being able to be the reflections of a similar, but yet diverse experience. And so we also recognized that we're having a great economic impact on the city that we're living in, patronizing, of course, as many small and Black-owned businesses as possible."
Now, in its ninth installment, SpringComing continues to champion the HBCU experience that Grove says is unique to each college or university and its students and extended family and friends.
"Everybody is literally outside until halftime, right? And at halftime, we're going inside to watch the marching band," said Grove. "Although every experience is really different, there is a thread of similarity, in my opinion, in all HBCU experiences. And so most of it involves the welcoming, but also the camaraderie, of HBCU grads that have kind of all been through something very similar. HBCUs were created during a time when most African Americans could not go to and could not attend other schools. There's an element of legacy there that I think is the common denominator in all HBCU experiences."
This year, with the return of the in-person format of the festival, SpringComing has already made its way to Birmingham, Alabama, and will soon take place where it all started in New York.
"The partnership with the City of Birmingham, which is really important to note that the City of Birmingham is who brought us there and we look forward to continuing that relationship," Grove continued. "George and I have had inquiries in the past about possibly bringing SpringComing to another city, but the partnership with Birmingham felt right because it was really the city leaders who came to us and said, 'Hey, we want to partner through not only the city, but the Mayor of Birmingham, Mayor Randall Woodfin, as well as, the Office of Economic Development and Innovation, we've really been able to kind of not necessarily cookie cut what we have in New York and bring it to Birmingham."
Additionally, thanks to the continued support of a company like Indeed, the future of SpringComing continues to look as bright as ever before.
"It's been a blessing to develop this kind of roadmap towards legacy in a way that we had not initially anticipated," said Peters. "They say so often at HBCUs, that it's okay to go through the door as long as you leave it open for somebody behind you. But we're trying to create doors, windows, and new buildings for anybody that wants to really grow in the way that we've been blessed to be able to grow. So for us to recognize this is an opportunity for us to leave opportunities for others, that's legacy manifested and that's something we're extremely proud of."
For more on SpringHomecoming click here.