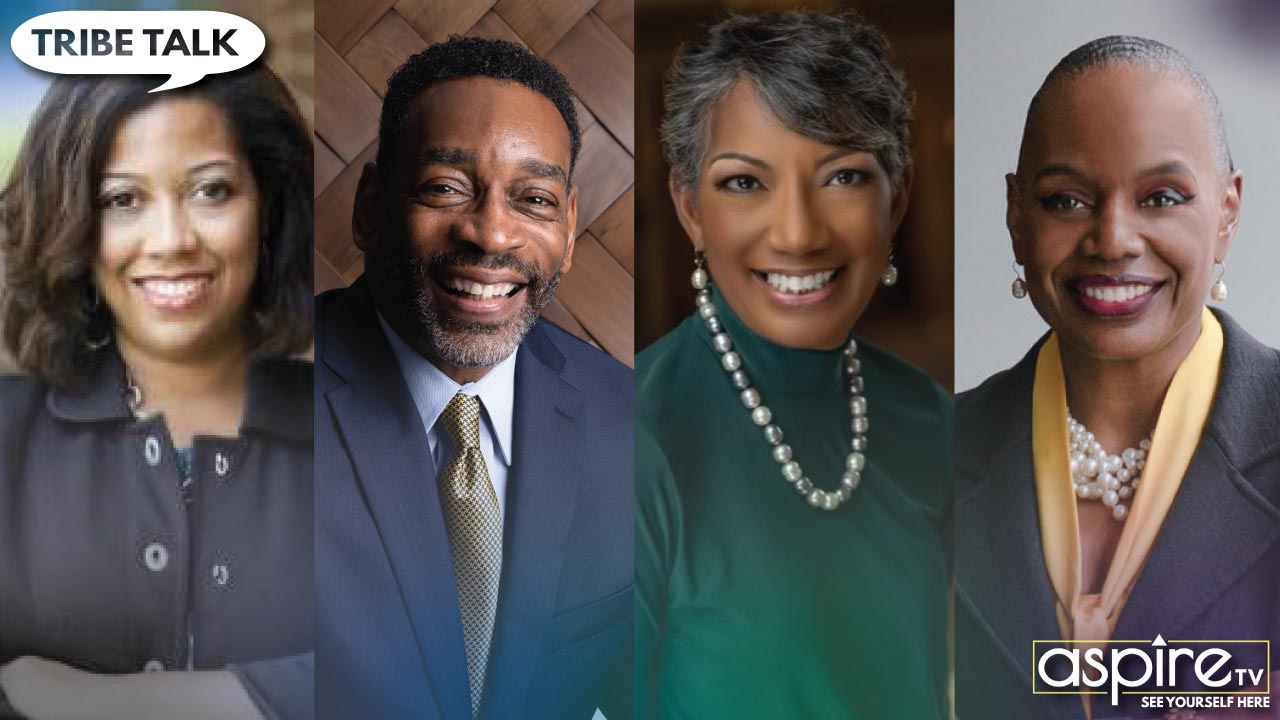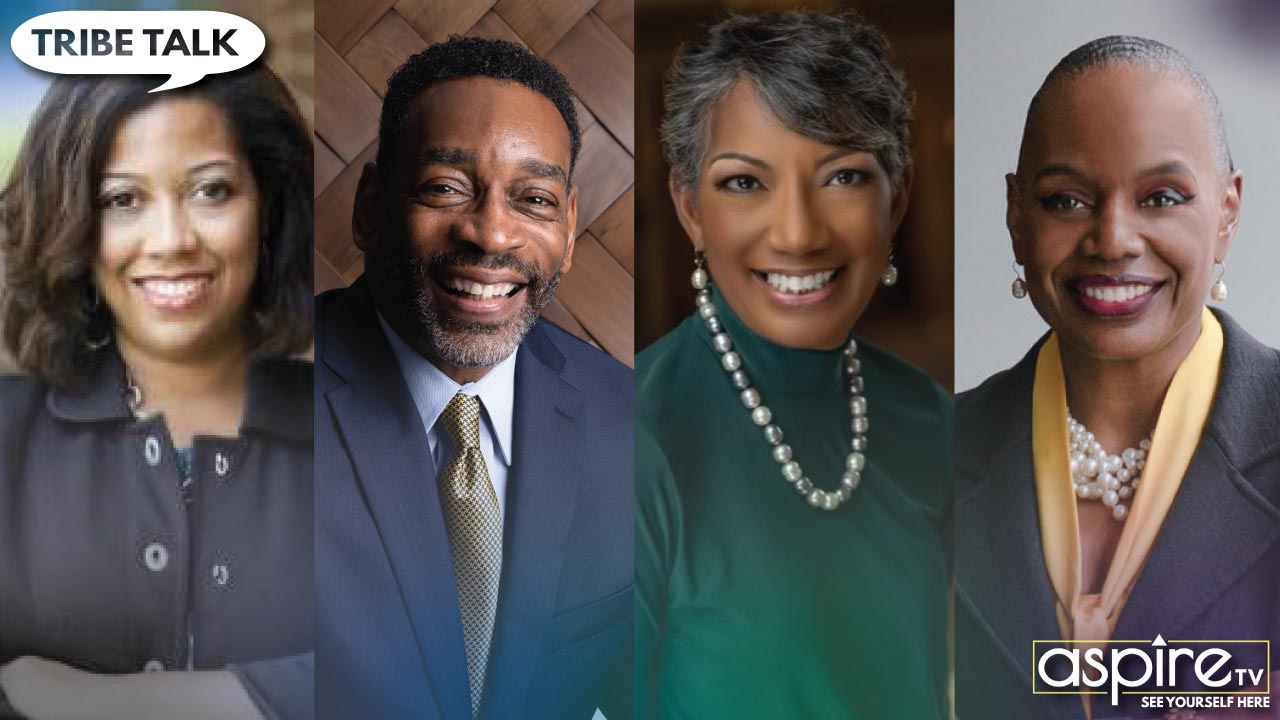 aspireTV Honors Black Philanthropy Month With A CEO-to-CEO Roundtable
It's one thing to have a seat at the table, but when you're responsible for building it, there is a vital need to ensure that others can pull up a chair.
In honor of Black Philanthropy Month, aspireTV sat down with leaders this August to discuss what is needed to push the needle forward. From United Way of Greater Atlanta to the Congressional Black Caucus Foundation, those with positions of power sat down with us to discuss the necessity of leaders who look like us, the importance of community, and why it is just as important to rest as it is to fight the good fight into freedom and equality for the culture.
A Passion For Helping Others
"I never really thought of myself as a leader. I had no interest in wanting to quote, unquote be a leader of an organization," said Jemea S. Dorsey, CEO of the Center for Black Women's Wellness during the CEO-to-CEO Black Philanthropy Roundtable hosted by aspireTV.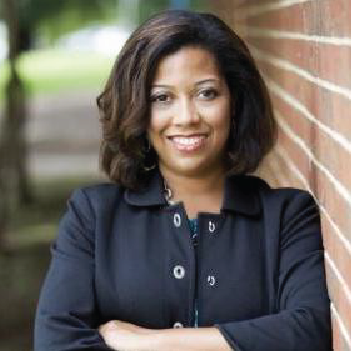 "I came into the nonprofit world with sheer passion for changing the community and looking at examples within my own family, my grandfather, who was a mentor for young people, my mother, who was a former teacher," she continued. "So, when I came to the Center for Black Women's Wellness, I never really saw myself as the face of an organization."
Similarly, Milton J. Little Jr., who serves as the President of United Way of Greater Atlanta, also spoke to his passion for changing the world that was instilled in him from an early age, sparking a curiosity for the work he does today.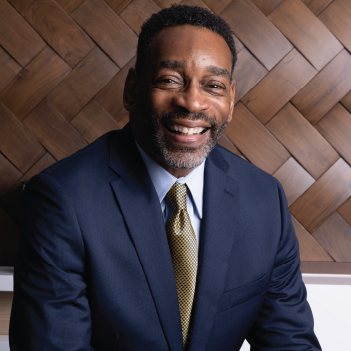 He explained how he is the change he wanted to see as a child through the work he leads today.
"When I was 8 years old, my mother sat me down and she looked at me and said, 'Son, whatever you do in life, make sure that you are helping somebody,'" Little recalled. "And so that put me on the path that became my sort of guiding light, the North Star, that whatever career choice I was faced with, it was going to enable me to help somebody."
Dorsey notes that despite being resilient, resourceful, and powerful, the Black community can also feel rundown, torn apart, and defeated due to the systemic conditions that have held people back from the beginning of times.
"We're tired and we need support, and we need to know that we can do this," she explained. "We don't have to be out here as superwomen and supermen. We show up like that in our families and communities because we have to, but we can also be vulnerable and admit we need help and support."
The Power Of Speaking Up For Yourself
Ricki Fairley is currently the co-founder and CEO of Touch, the Black Breast Cancer Alliance, and knows all too well the importance of leaning on her support system, but more importantly, why there's no greater advocate for a person than themself.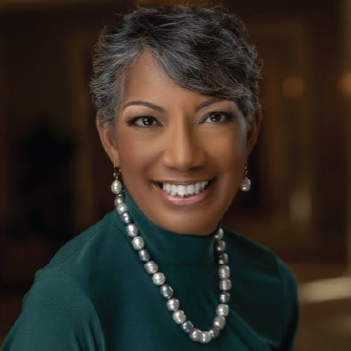 "I'm a triple-negative breast cancer survivor and when I was diagnosed with Stage Three, I had a double mastectomy. I did a lot of chemo. I did a lot of radiation," Fairley recalled. "And then my cancer came back almost a year to date of my diagnosis. My doctor said, 'Okay, Ricki, you're now metastatic, you have two years to live, get your affairs in order.'"
She continued: "I said, 'I really can't die right now, I have a daughter at Dartmouth, I've got to pay her tuition. We got to make it to graduation and so I went and found a specialist. I had to advocate for myself…"
Fairley calls the work she's doing with Touch, her God's work and stresses the importance of not only walking in her purpose but encouraging other women who look like her to do the same.
The Real Social Justice Warriors
As the president and CEO of the Congressional Black Caucus Foundation, Nicole Austin-Hillery compares the work that she and people like Fairley do to that of a champion.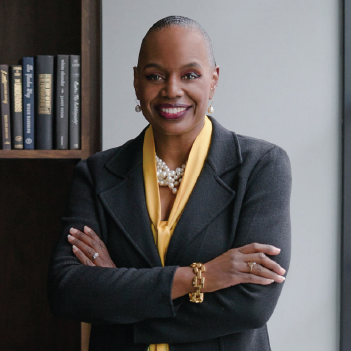 "We are social justice warriors," said Austin-Hillery. "There are so many different ways to create change and to have an impact and what I like to say, in terms of [advocating for yourself] is to find your voice. I realize that everyone has different gifts. Everyone has different things that they bring to the table. But look, let's be real in this conversation, the issues that are plaguing Black America right now are deep and they're broad and we can't afford to tell anyone that we don't need their contribution, we have to have all hands-on deck right now."
Austin-Hillery invited those who are looking to impact change to the 52nd Annual Legislative Conference (ALC) taking place from September 20-24, 2023 at the Walter E. Washington Convention Center in Washington, D.C. The conference known as the nation's premiere policy forum, focuses on shaping the future of African Americans and the global Black community. It will feature visionaries, activists, and leaders gathering under the theme, "Securing Our Democracy. Protecting Our Freedoms. Uplifting Our Culture."